Other Languages
NegaViewer V1.3
Convert your negative films into digial photos! Nega Viewer can convert negative film into digital photos with easy operations.
Overview
NegaViewer can convert negative films into digital data. The converted images can be saved into the Photo Library. It can adjust R,G,B, brightness, and contrast if necessary. These parameters are saved automatically.
How to Convert Negative Films into Digital Photos
1: Place negative films on a back light panel.
NOTE: A back light panel is required to get clear images.
2: Adjust the position by pinch and swipe.
NOTE: "Color Settings" view has to be closed to adjust position.
3: Press the CAMERA button to save the image into the Photo Library.
NOTE: To view the saved image, open the Photo Library manually.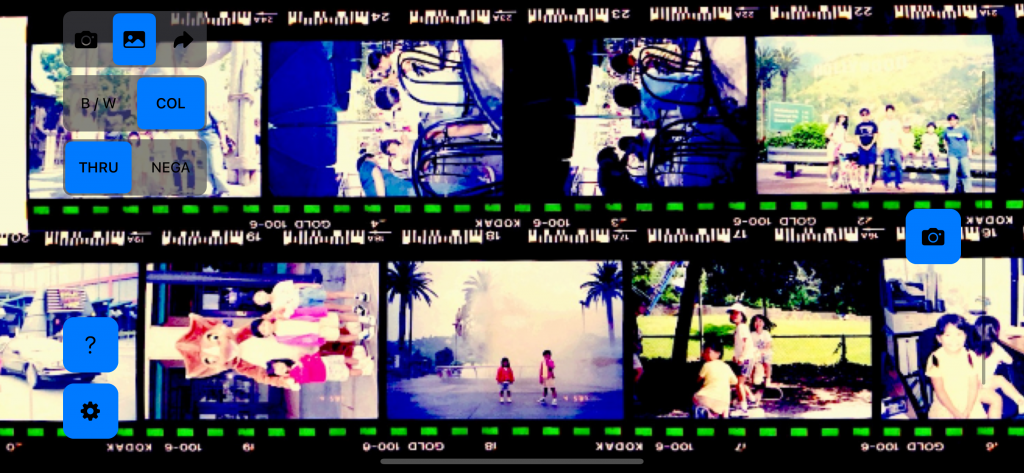 How to adjust color
The intensity of the backlight and the color spectrum influence the color. If necessary, you can adjust the RGB color, brightness and contrast.
1: Press the "GEAR" button to show / hide the "COLOR SETTINGS" view.
2: Slide the color settings as needed.
NOTE: Color settings are saved automatically.
3: Press the GEAR button again to close "COLOR SETTINGS".
NOTE: If you want to discard the changes, press the "RESET" button.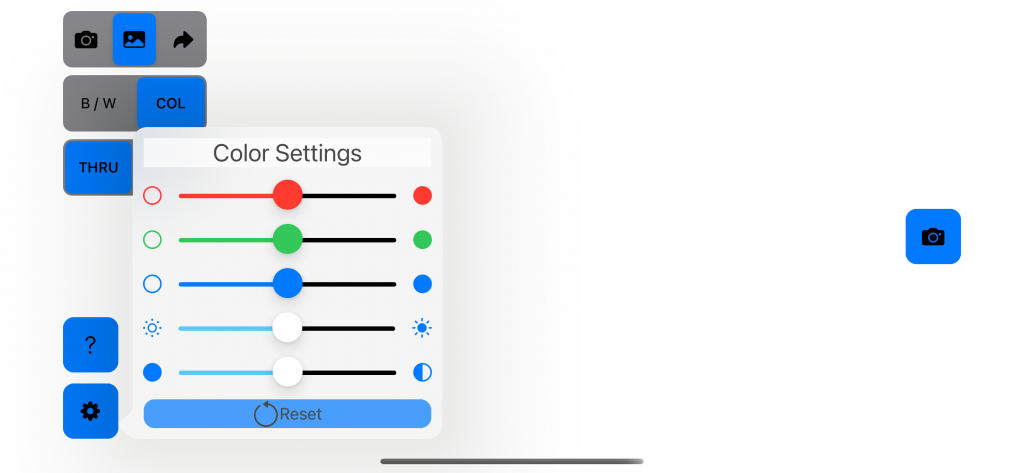 HELP
Press ? button for online help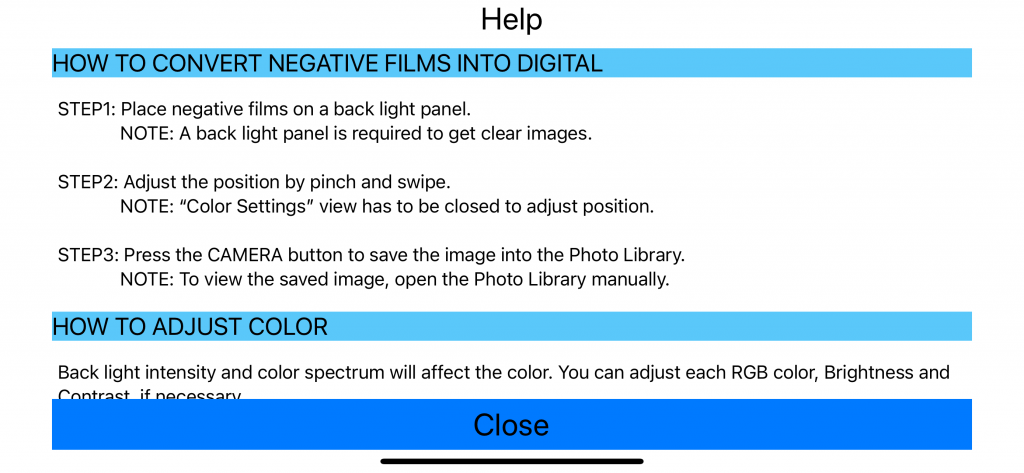 Back Light Panel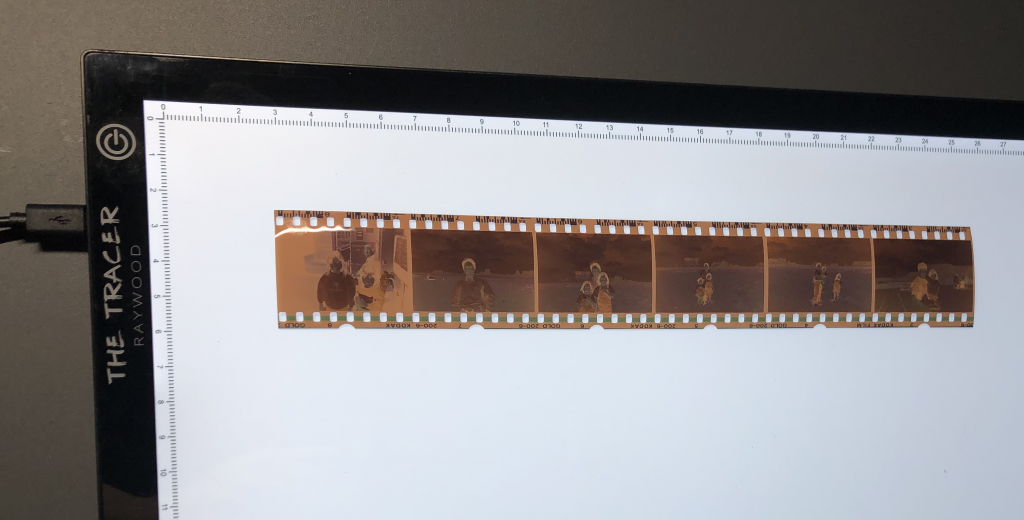 Requirements
NegaViewer requires iPhone with iOS 14.0 or higher.
A back light panel is highly recommended to get beautiful image.
NegaViewer needs to access your camera to capture negative films.
NegaViewer needs to access your iPhone Photo Library to load / save inverted images.
Important Note
NegaViewer utilizes iPhone CPU and GPU for high speed image processing and it requires relatively high battery power. Please close NegaViewer whenever you don't use it to save power consumption.
Privacy Policy
Please refer to NegaViewer Privacy Policy.
Feedback
Any comments and suggestions are welcome!
Version
2021/2/TBD V1.3.0 coming soon.
Improved GUI design.
A minor bug fix.
Import from the Photo Library has been implemented.
2/1/2021 V1.2.0 released.
Black and White mode has been supported.
"Help" has been implemented.
"Color Settings" values are preserved automatically.
Landscape left and right have been supported.
9/14/2020 V1.1.0 released.
Bug Fix #1: Incorrect image capture position when it is zoomed has been fixed. Improved default color parameters.
8/14/2020 V1.0 released.